I'm Still Standing. . .
From here, looking at this blog, you'd think I died or went missing. But no.

I'm happy to report, I am still around, alive, and doing fine. I can also report I HAVE been writing, just, apparently not here.
I've been trying to figure out how to bring it over here.
Another Venue
I was encouraged some time ago to start posting on Medium.com.
Like so many things in life, I put it off. . . and off. But last year, I found my RoundTuit and started publishing on Medium. I'm still trying to navigate the "correct" way to share those posts here. I don't want to get tossed into Medium Jail for doing it wrong!
For the moment, I'll share the LINK to My Medium Page, and you can read me over there. Paula's Medium.com Blog Page

But I'll give you a heads-up. . . If you're not a "member," you can only read 5-posts per month (I believe). Becoming a member is only $5/month or $50/year (bargain). Think of it as a great magazine subscription. A couple of the benefits of membership: You have access to reading unlimited articles–thousand and thousands of them on countless topics. And you can start writing and publishing on Medium.
I published an article per week, for a few months. My pride in merely getting it done grew. I'd planned to gradually ramp-up the publishing frequency to twice per week as my energy levels improved. Then it could grow to three times per week. But my energy levels were not quite up for it–never improved the way I'd anticipated. Perhaps it wasn't just me. I think, maybe everyone's morale took a hit, eventually, by summer into autumn.
And Then. . . It Hit
As I mentioned, the year started great! But then. . . things started slumping. But I attempted to stay upbeat. Gradually, things degraded into sporadic posting. Then life pulled too many directions to keep track of, and I seemed to disappear there too.
But you know how it went. . . 2020? The pandemic. What a mess–on so many levels! Even for those who didn't get the virus, the shut-downs, the "stay-at-home" mandates, and the relative isolation–people's mental health became endangered. We had to become vigilant about taking care of not only the body but the mind and spirit as well.
Where to Go From Here
I'm still at a loss for how I ended up so busy with other things toward the end of 2020. The blog article posts slipped into oblivion.
And there seemed to be an overwhelm-flavor to it. I think it happened to lots of folks toward the end of the year. Just so much to deal with.
And perhaps it's not important. I can't go back to change it. All I can control is the here and now. It's all any of us have.

So here I am, right now. . . writing a little something to let you know–I am still here. What's next? Good question. For starters, I'm in the process of having my website upgraded and refreshed.
The rest, I'm still figuring it out.

I've struggled at times with exactly what I should be writing about. Short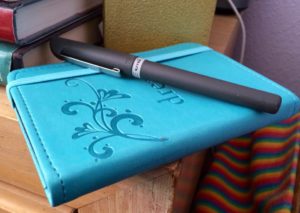 stories? Wacky happenings? Writing tips? A Reality-Blog? Philosophical ponderings? Holistic wellness tips? Self-development tips? Writing-productivity tips? Gremlins? (no, not really, just seeing if you were paying attention), Communications guidance?
A gal can get a little lost. It's still a work in progress. I'm taking a couple of courses these days, in addition to doing some writing and editing for others. So I hope to gain some clarity on upcoming writing topics.

I'll give you a spoiler alert (of sorts). . . One project I am working on (probably for multiple installments) is a true story about a plucky ranch cat who got himself into a bit of a pickle. He required our help healing from severe burns, his amazing healing progress, and then an adventurous turn–literally down the road.

That's all for now. Look for more fairly soon.
Thanks for visiting and reading.
As always, I appreciate you.
Be Well,
~Paula
(Photos by the author, unless otherwise attributed)

https://paulahighyoung.medium.com/